Nickelodeon commissioned Shitty Helmets to paint a helmet for Jojo Siwa for her birthday party. We started with a black helmet that we coated pink, flaked with glitter, lettered and drowned in clear coat in a tight deadline to deliver the helmet in time.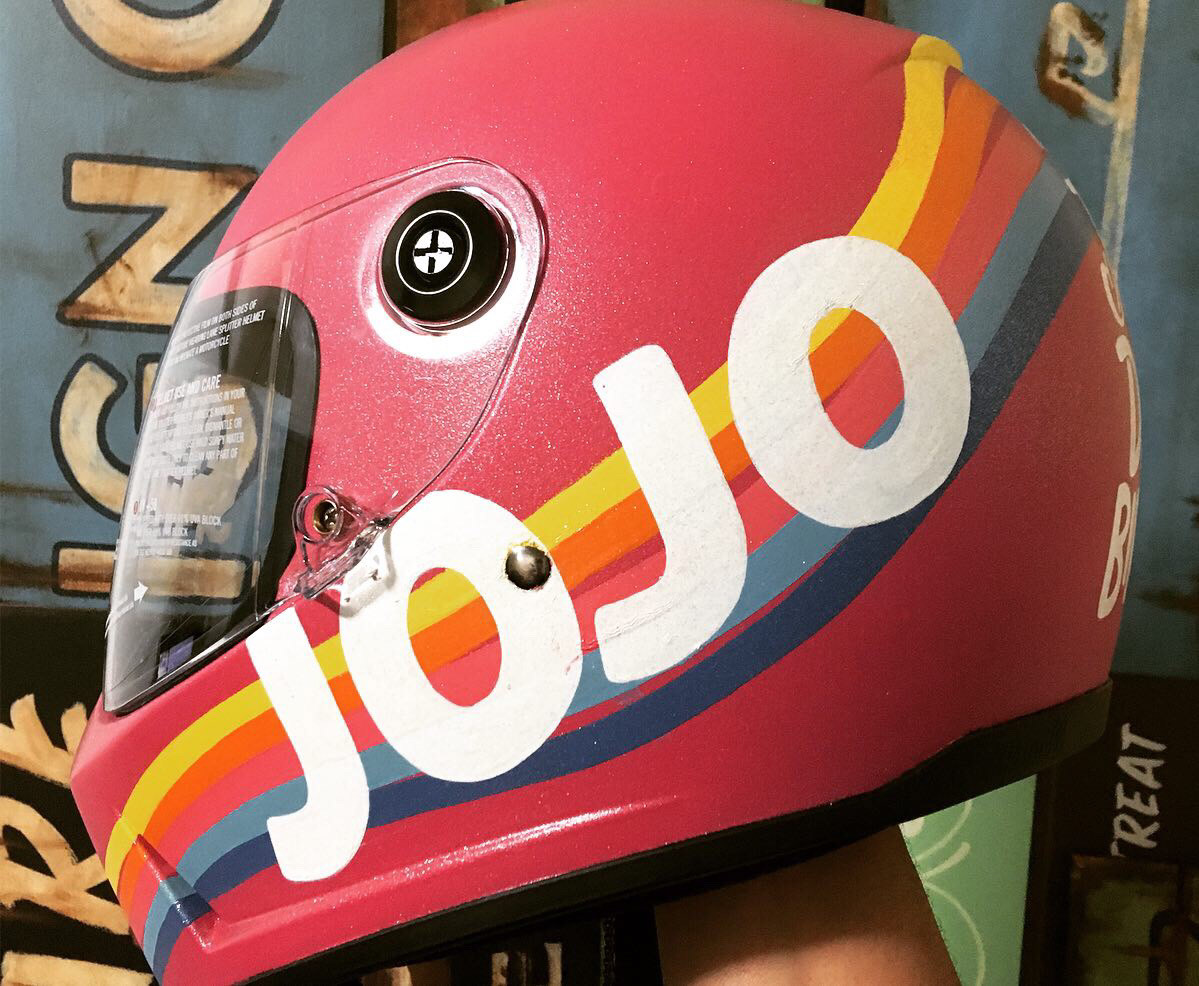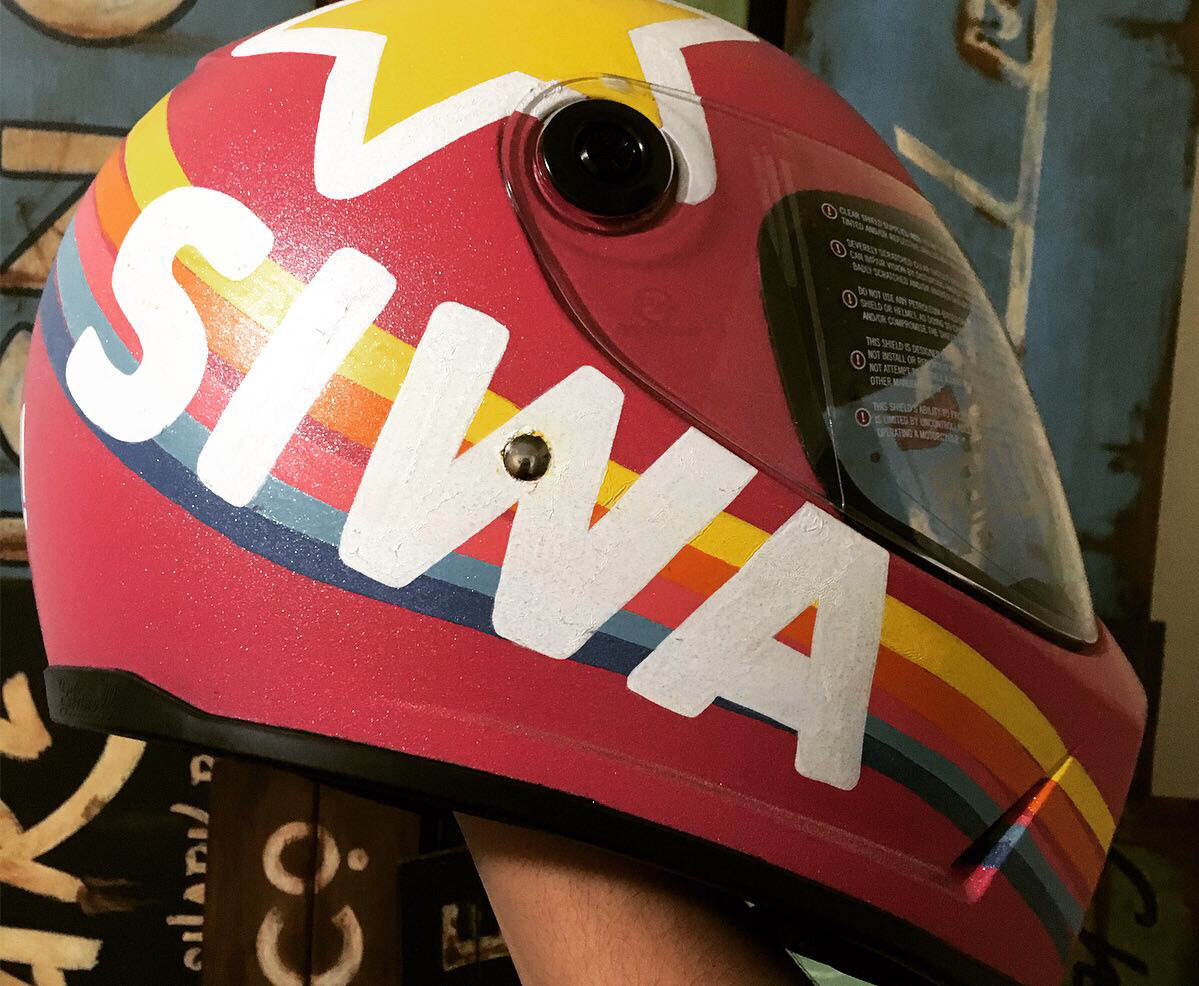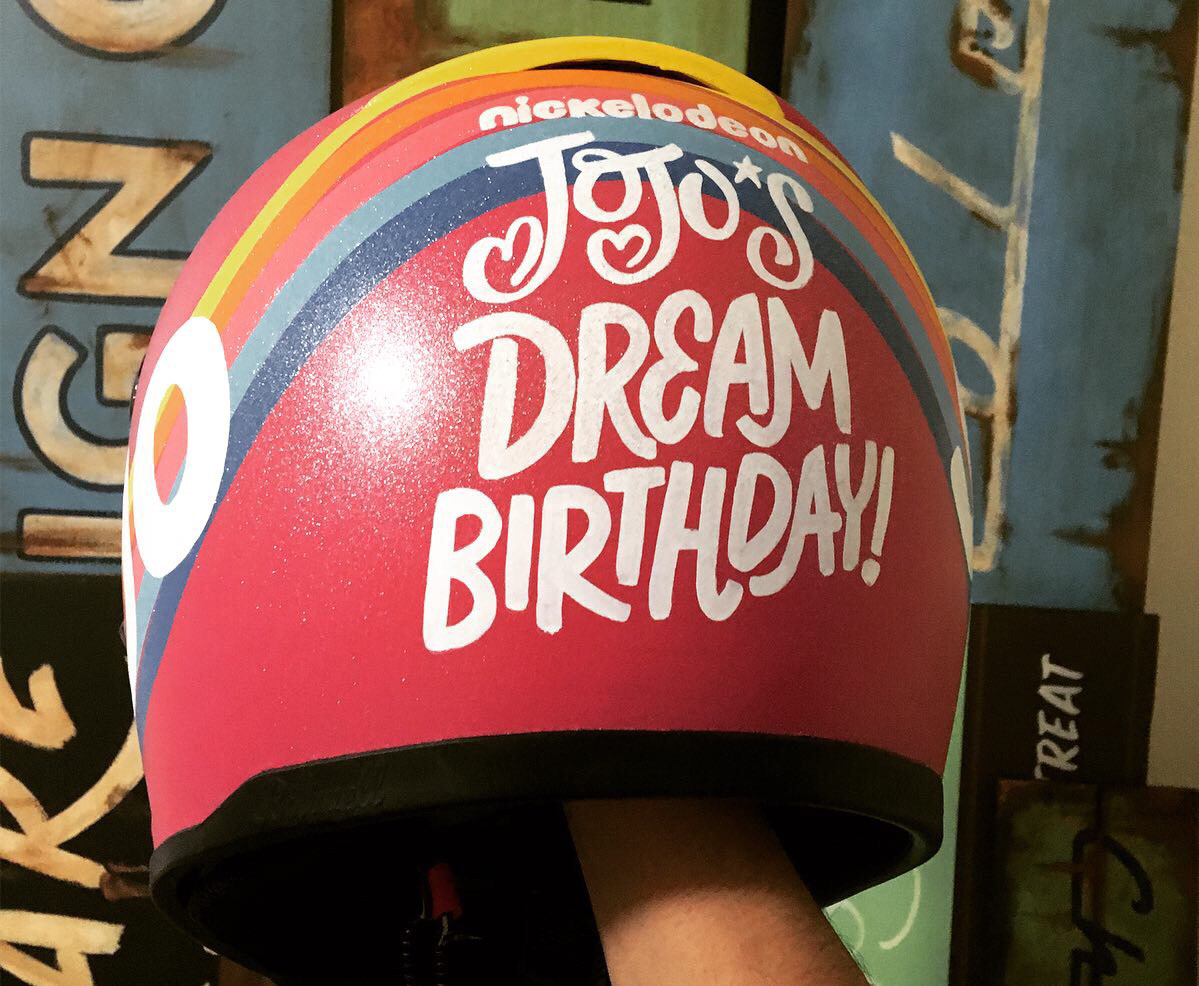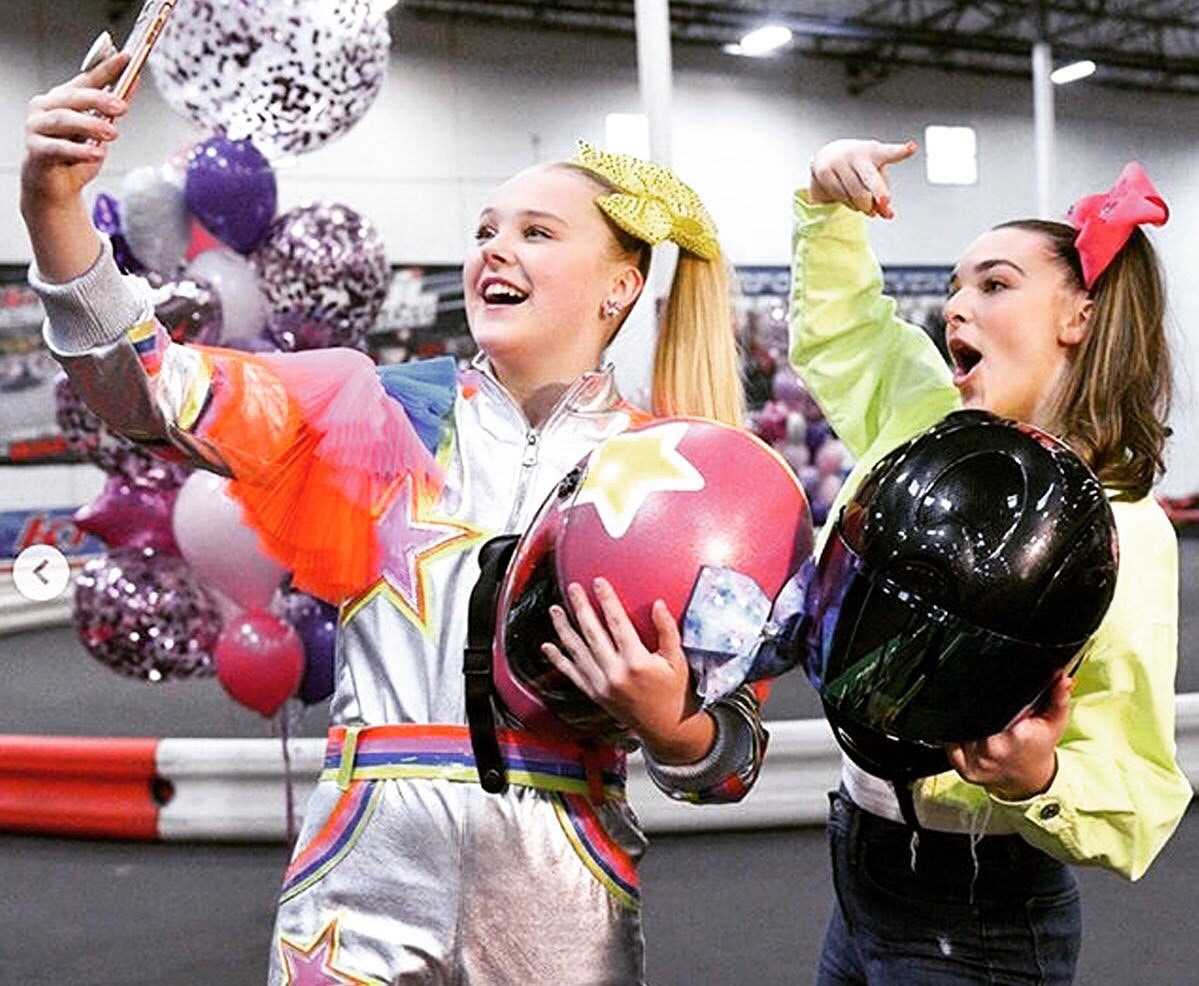 Shitty Helmets was commissioned to paint a helmet and give it a Native American look, we based our helmet on that modifying it to our style. Most of the helmet was directly drawn onto and then painted over.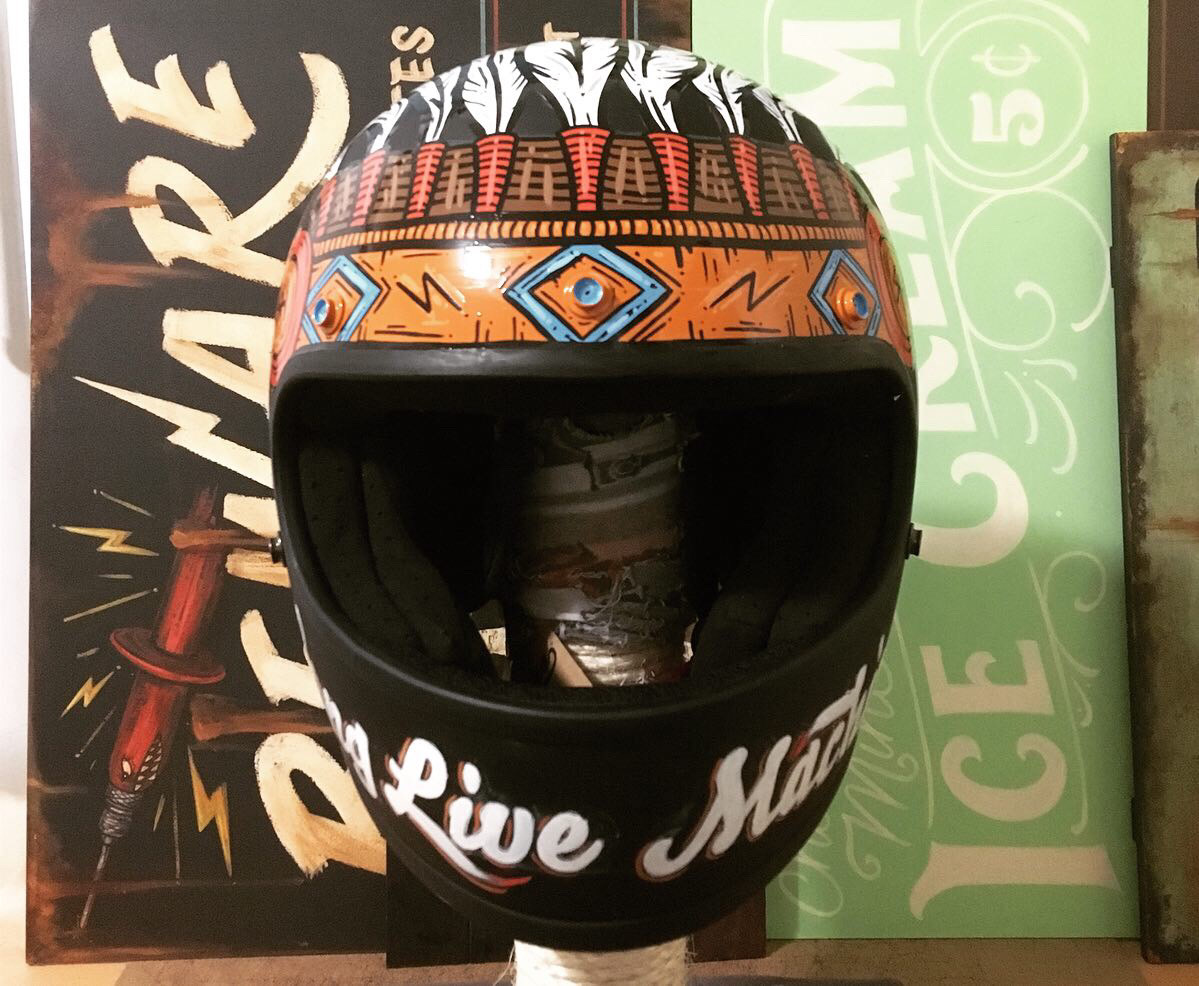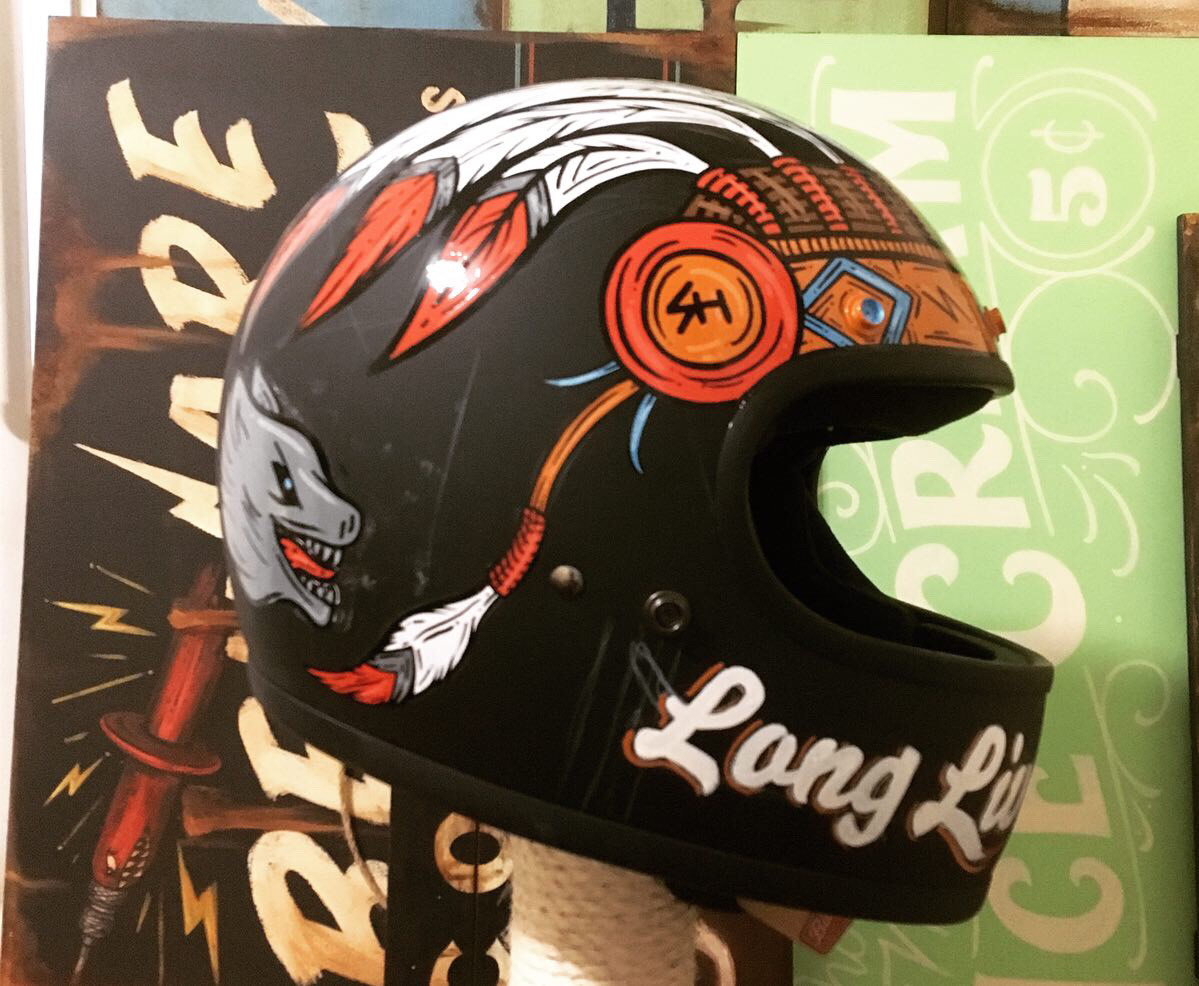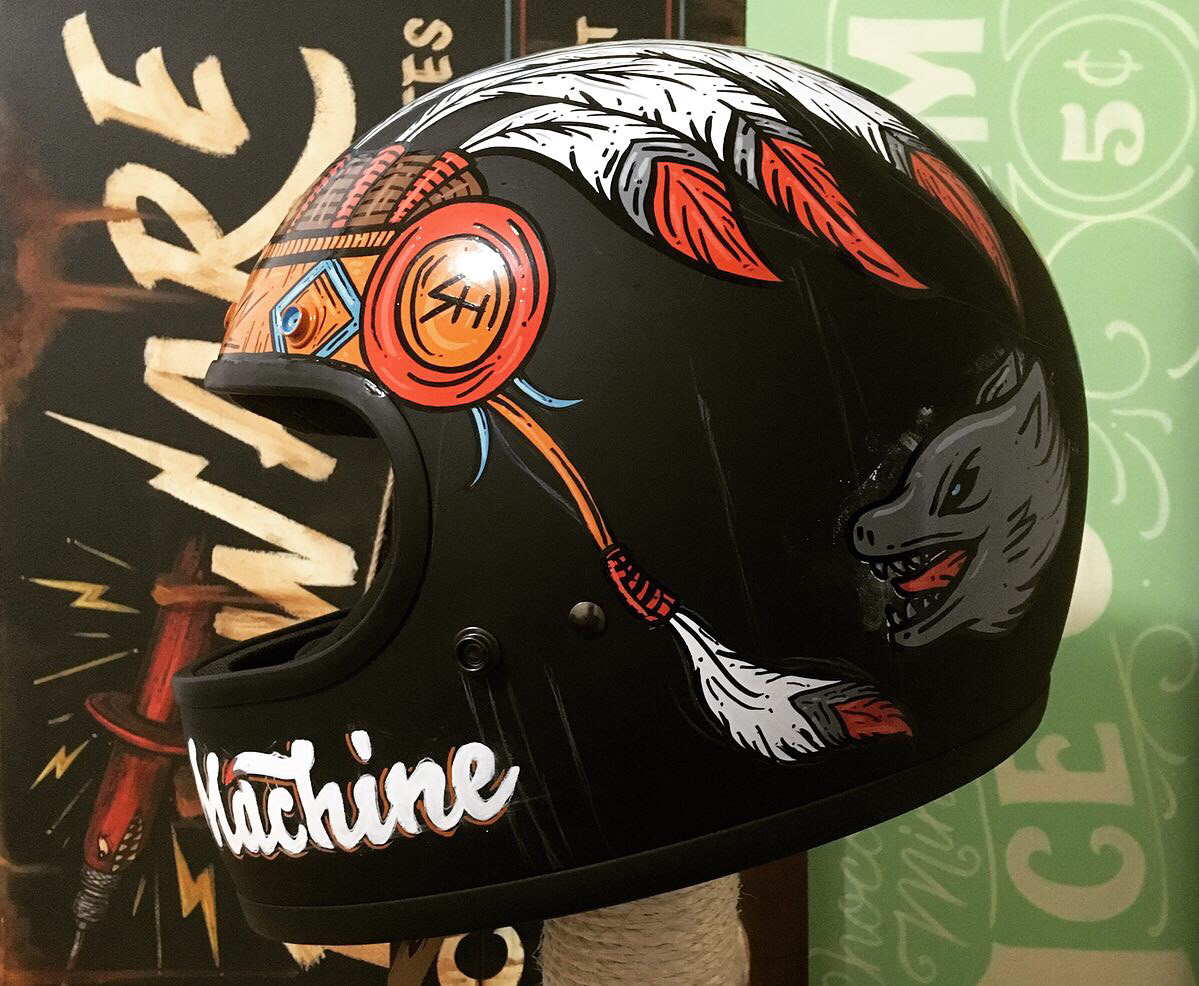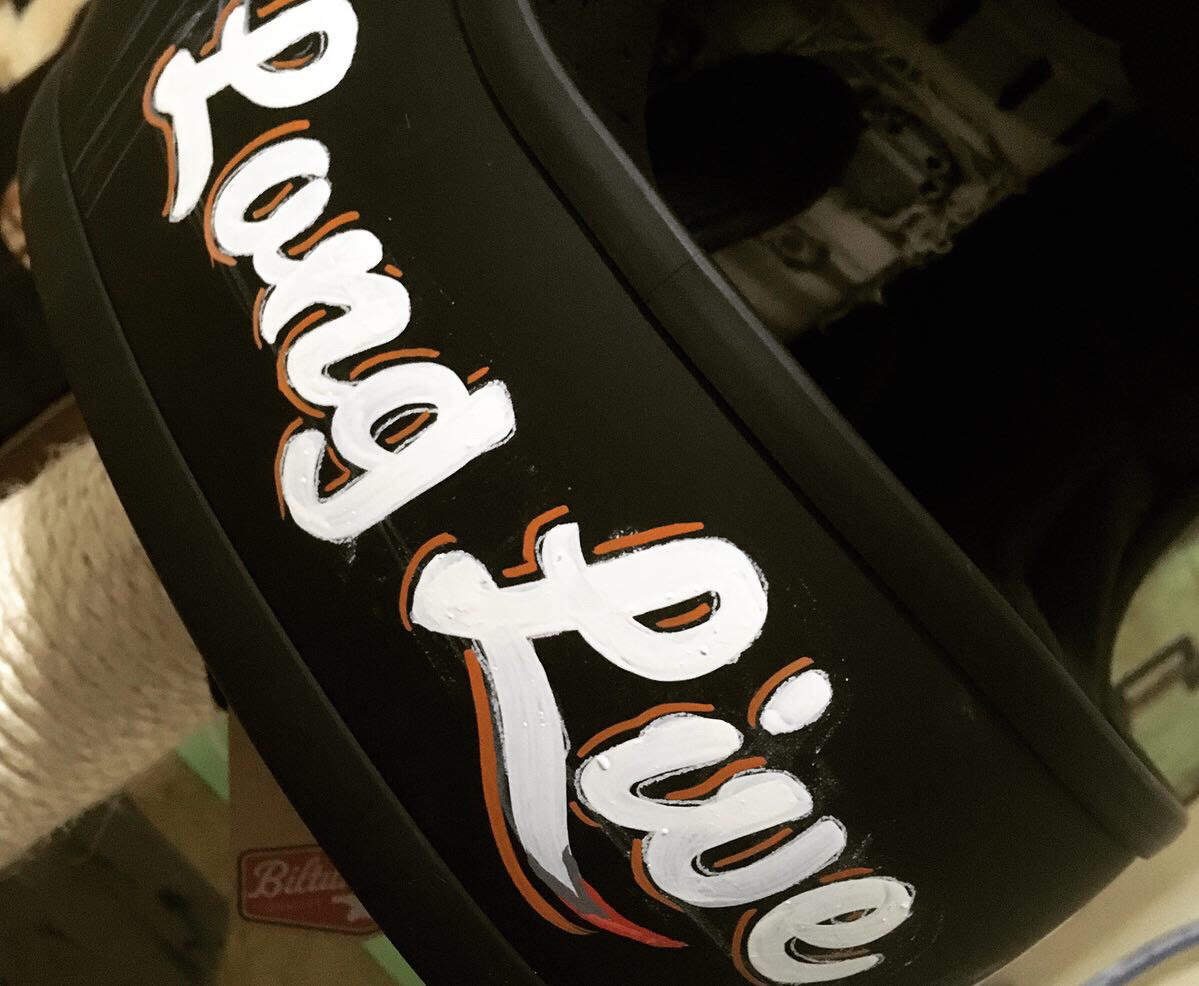 Shitty Helmets was invited to Seal Beach by Tank Farm to participate in one of their annual events. We connected, drew, and painted a helmet sight on scene that was raffled the same day to one lucky fan.